Book Our Rubbish Removal Services in Wembley for a Clutter Free Home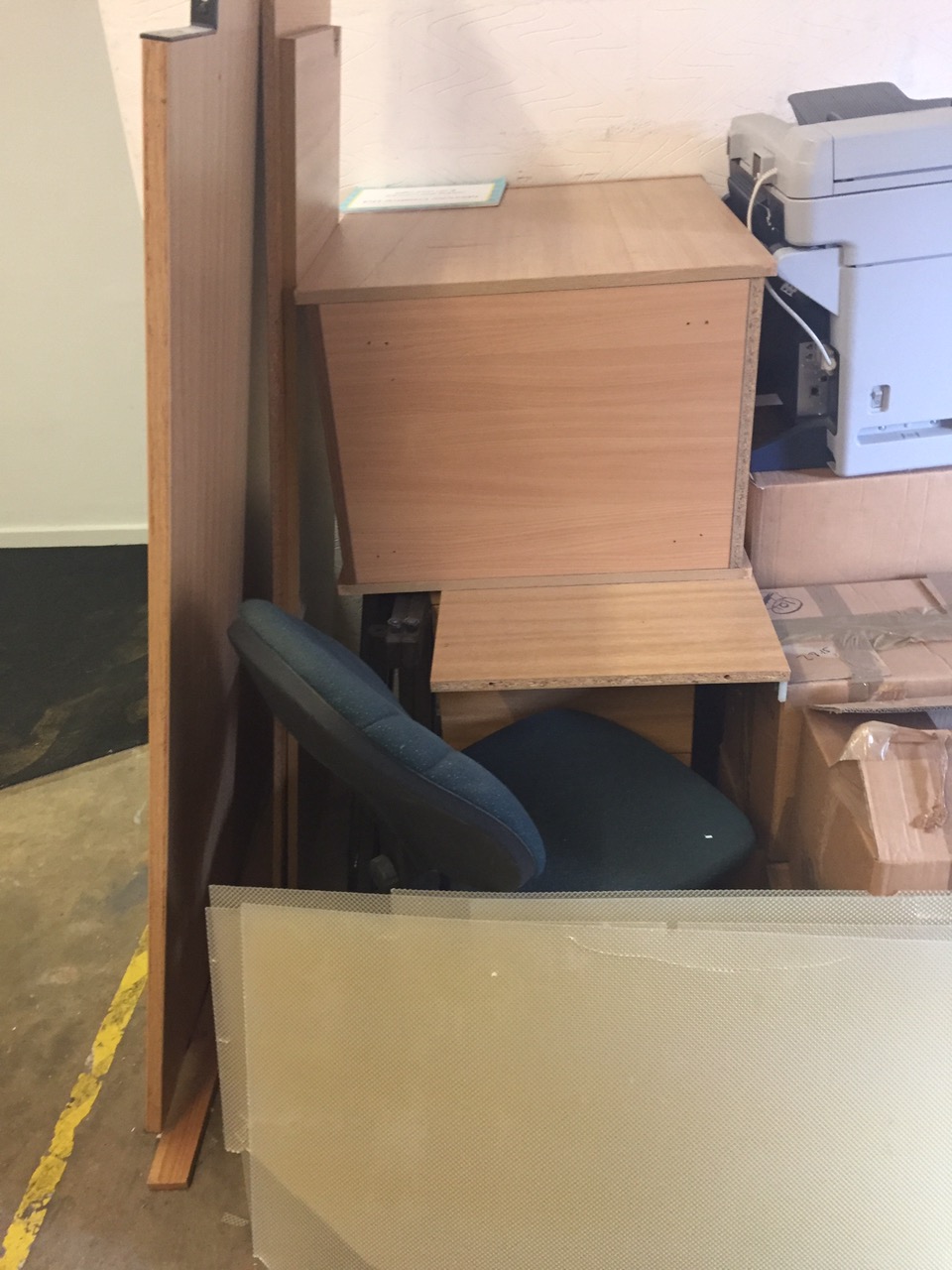 If your home is burdened with clutter, such as old items, unwanted goods, broken belongings and other junk, then you will know the adverse effects they bring. You will have less space, you will need to keep tidying and moving these items, you will be prevented from buying new goods and it can ruin the look and feel of the room. If you want a cheap and easy way of getting rid of these goods in Wembley, HA0, simply call 020 3795 9578 today and speak with us at Rubbish Removal Wembley. We are an expert Wembley waste removal firm that offers all the support and services necessary to remove unwanted items from your home or workplace. We guarantee an expert rubbish removal service, as you will soon discover.
Builders Waste & Garden Rubbish Removal Prices in Wembley

| | | | | | |
| --- | --- | --- | --- | --- | --- |
| Space іn the van | Loadіng Time | Cubіc Yardѕ | Max Weight | Equivalent to: | Prіce* |
| Single item | 5 mіn | 1 | 50 kg | 5 bags | £60 |
| Minimum Load | 10 min | 1.5 | 100-150 kg | 8 bin bags | £80 |
| 1/4 Load | 20 min | 3.5 | 200-250 kg | 20 bin bags | £110 |
| 1/3 Load | 30 min | 5.25 | 300-400 kg | 30 bin bags | £150 |
| 1/2 Load | 40 min | 7 | 500-600kg | 40 bin bags | £200 |
| 3/4 Load | 50 min | 10.5 | 700-800 kg | 60 bin bags | £260 |
| Full Load | 60 min | 14 | 900-1100kg | 80 bin bags | £330 |
*Our rubbish removal prіces are baѕed on the VOLUME and the WEІGHT of the waste for collection.
When it's time for rubbish removal call our experts on 020 3795 9578 today!
What Rubbish Removal We Can Do For You in HA0
Handling a waste clearance can be tough. It will be a long process in which you have to sort through all of your old items, bag things, break them up and so on. You will need to see to lots of heavy lifting as you move things through and out of your building, onto vehicles and so on. You have to take things to the proper sites or arrange someone to pick them up for you. With us in charge, you don't have to worry about any of this. We will come to your property in Wembley, HA0 and do all the work for you. Every step of the Wembley rubbish disposal process will be covered by our expert team, so you won't have to do a thing.
The Leading Waste Clearance Services in Wembley HA0
Call us on 020 3795 9578 anytime and we will tell you about the services we offer in HA9. We can cover every aspect of a HA0 rubbish collection and do as much as you need. Our staff will arrive when it's convenient for you and we can send as many people as you require. You junk removal project will go swiftly, as our team will sort your items with you, they will bag and break items with ease and safely carry the goods through your building. We have suitable transport to take away your goods and we will ensure every unwanted item reaches the proper disposal sites and everything is destroyed or recycled.
Our Commitment to the Environment, Eco-friendly Rubbish Removal in HA0
We work with local sites in HA0 to ensure that we do the greenest job possible. Our rubbish removal services Wembley HA0 are carried out legally and safely, and we try to recycle as many goods we collect as we can. Our waste disposal team will sort goods to see what can be reused or made into something new. We do this with as many goods as possible, so few goods will be simply thrown away in landfills. We take this very seriously and will cooperate with various organisations in Wembley, HA9 to achieve this. We make this commitment to the environment and to our customers, to guarantee that the best result is reached for everyone.
Call Today and Save Money with Cheap Rubbish Removal in Wembley
Call Rubbish Removal Wembley today on 020 3795 9578 to get the best value on rubbish removal in Wembley, HA0. Over the phone we won't just give you a rundown of our services, but we will answer any questions you have and make you more confident about the support we offer. We will reveal our services through the free quotes we offer. These no obligation required estimates allow you to customise our support to your liking, so that you get the exact help you require. They also ensure you see the price in advance and can get the deal right for you. To learn more, to get your quote and get rid of the junk in your property, call us today.


Save
Testimonials
Nothing but good things to say about Rubbish Clearance Wembley. The booking process was really simple, and there was no pressure to book an appointment after getting my free quote, but found them to be cheapest service anyway, so chose them. They...
Tim Hart
Never used a rubbish clearance team before so didn't know exactly what to expect, so can only say what I experienced with Rubbish Collection Company Wembley which was really friendly service, cheap prices (compared to what else I found) and a...
Linda Turnblad
Dealing with RubbishRemovalWembley was quick, straightforward and was just a real pleasure, especially after I head the price for rubbish removal.
L. Watson
There was a lot of leftover rubble after some necessary building work at my property, and I needed someone to shift it. I called RubbishRemovalWembley and a team of professionals arrived promptly to do just that. I have absolutely no complaints...
Tony Sanders
Waste collection is normally a difficult job but it isn't when you have RubbishRemovalWembley helping you. I had this expert team take care of the task for me so I didn't have to attempt any of the tough work. Their team shifted each bit of junk...
Amy O'Donnell
Considering that I spend most of my time at my office, I don't put half as much effort into the upkeep of it than I do at home. After a few too many complaints from employees about the rising piles of junk in the office I decided to do something...
Anna C.